Posted by Samantha on 20th Apr 2020
Wow, time has certainly got away from me lately with all that is currently happening in the world. Along with not completing a blog post since February, Cloth nappy week has caught me unprepared even though I had originally started planning for it months ago.
April 20 - 26 mark the Australian Nappy Associations Cloth Nappy Week. A time to celebrate cloth nappies and raise awareness of cloth nappy use. It is also a time to share just how simple cloth can be. I did originally have a cloth nappy get together planned but due to restrictions this isn't happening. There will however be a few virtual nappycinos being held through the Australian Nappy Association (unfortunately due to family I won't be able to host one).
Now I thought I couldn't let the week go by without having a little giveaway. I would love to see the cloth nappy love shared around Instagram and Facebook so get creative. Simply show your cloth love and tag mummalovesbubbaboutique on Instagram or post a photo on our Facebook page to be in a chance to win your choice of either a Seedling mini fit or multi fit nappy (choose from any in stock prints) plus a teeny tiny tote (explorer or tiger print). Be as creative as you can and we will collate all entries and draw a winner on Sunday 27th of April. Winner will be tagged in their post and announced on our Facebook and Instagram pages. Don't forget to like our Facebook and Instagram pages as well. Giveaway is in no way sponsored, associated, administered or endorsed by Facebook or Instagram.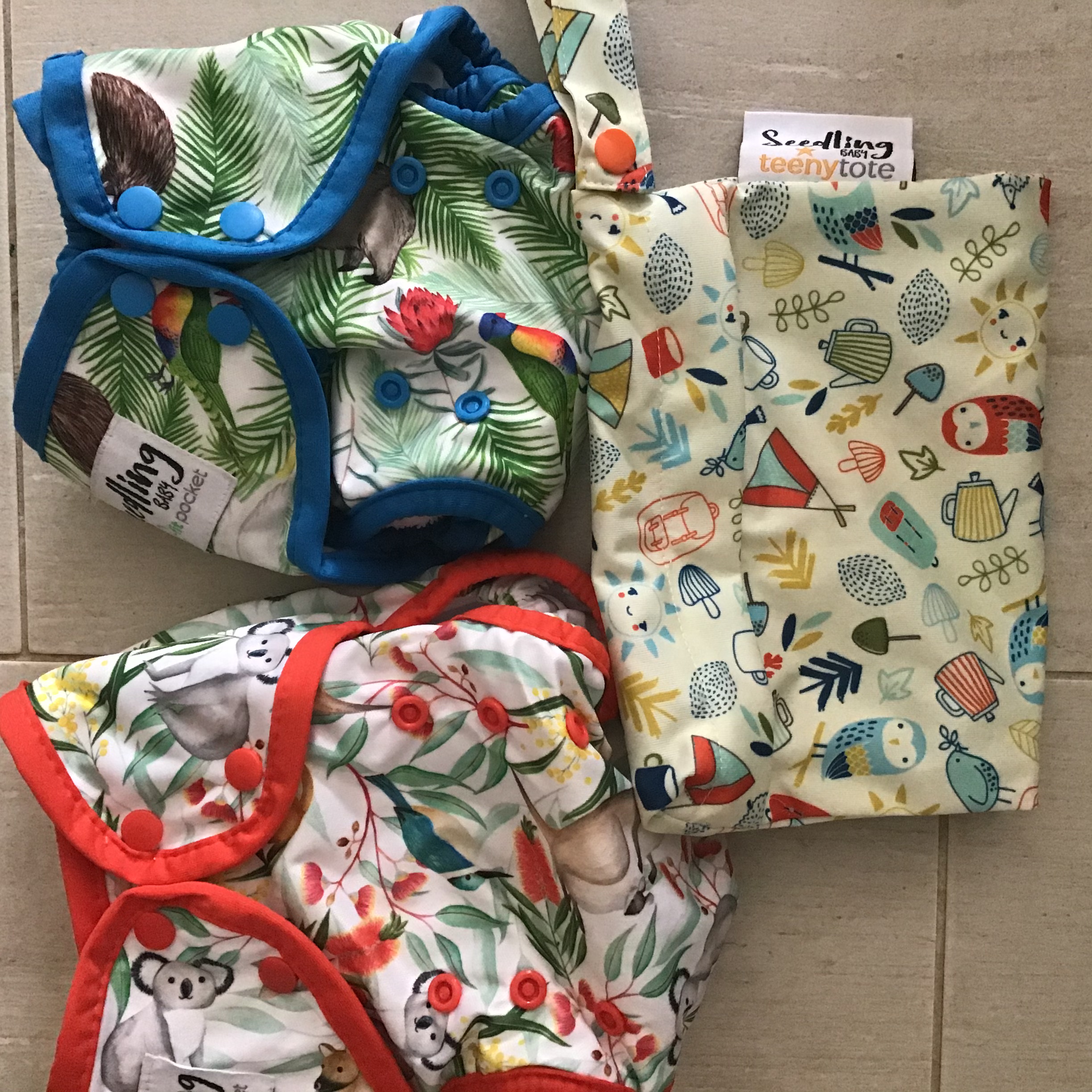 As well to celebrate we are giving you the chance to share choose between a discount or free postage. We are offering free postage on orders over $60 (excluding sale items) using the coupon clothcelebrationpost.
Or you can choose 10% off nappies and accessories using the coupon clothcelebration (excludes items currently on sale and value/trial packs). Only one coupon code can be used at a time and free postage can only be redeemed once per person.
Stay safe everyone.